When we start blogging, we do not know much about how to earn money from blogging. Gradually, when you know this, then you become dependent on one or two ways by which you can earn money. And then you do not pay any attention to the remaining medium.
Have you ever thought that if the medium is closed for some reason or its popularity starts to decrease? What will you do then?
Having multiple income streams is a great suggestion . This will provide financial security to you and will also ensure that if one of your streams reduces income, then you can immediately depend on some other medium.
One of the most common reasons people who are not successful in earning money from their blog is to try a new network or medium. How often do you get direct emails of any kind of advertisement or CPM based advertisements from a private firm? You always look at the email.
If it is a mass email then ignore it but if it is a direct email for any advertisement proposal, then reply to that email quickly.
Today I will share with you some such medium to earn money, with the help of which you can earn money easily from your blog.
5 ways you can monetize your blog
Method 1 – AdSense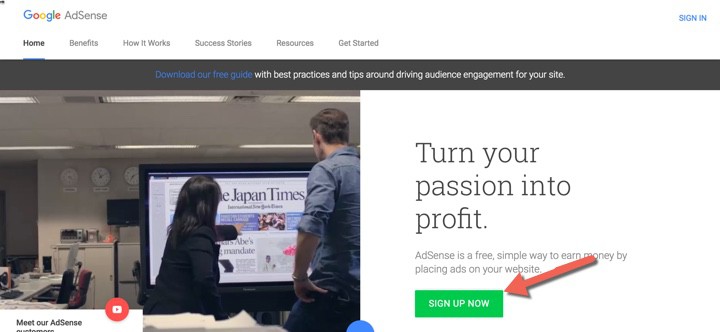 I mentioned AdSense first because it is one of the best advertisers on the internet and is also the best way to earn money from a blog.
Now let me tell you how you can use it.
First of all, apply for Adsense. 
When you get approval for Adsense, then you put AdSense ads on your blog. Now whenever any of your visitor clicks that ad, you get some money for it.
You or money get according to your niche (subject on which you are writing a blog). You can earn from a few pennies to even $ 100. One interesting thing that I would like to tell you is that Google does not allow you to display your earnings online anywhere.
If you have a free blogger blog and you are running AdSense, then all your business is being run by Google and if they decide that they do not like you, then all your business can be finished in a few minutes. .
Method 2 – Affiliate Marketing
Advertising someone else's products on your blog and selling their products is called Affiliate Marketing. If you are successful in selling their product then you get a commission.
Usually, this commission can range from 20% to 75%. For this, you have to join the affiliate program of those products where you get a unique affiliate link which you can add to your blog. If you want to know in detail on affiliate marketing then read this post.
There are some ways through which you can make money from your blog through affiliate marketing.
You can add text or pictures in the sidebar of your blog so that people click on them.
You can add your affiliate link in any of your posts, in which you are promoting and recommending that product.
By doing this you can get maximum clicks in very less time. But take care that you do not spam in your post because the readers will get fed up with it and you will lose your readers.
Method 3 – Email List Building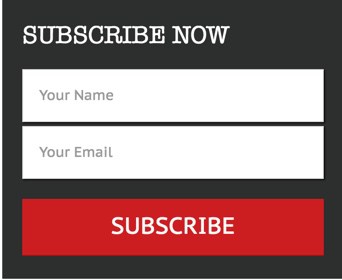 If your blog has a sign up box to build your mailing list, then you must have done many organic signups by doing this, which will get you targeted traffic.
One benefit of such a mailing list is that you get to know about the people you are emailing. You also get to know which part of your blog they are interested in. This gives you the advantage that you get very good conversions on your sales efforts.
As an example, you must have noticed that often bloggers give an ebook for free while signing up on their blog. Now, what do they benefit from this? One Tao, they got your email address and second bloggers can add some affiliate links in their eBook so that there are very good chances of conversions. Therefore, you also have good chances of earning more and more.
Method 4 – Blog Sponsors
When you feel that your blog is performing well now and your traffic is very good, then you can think of offering advertising space on your blog to private advertisers. In this way you will have a stable way of income and your control will also be more in this way.
When your blog will have good traffic then people will come to you for advertising and then you will not even need to promote this much.
Method 5 – Write or Say Reviews
This is a great way for blogs that are already getting good traffic. In this, you can do reviews of the products of a company and you can earn money.
There are some ethical issues in it, such as some people start promoting products in which they themselves do not believe or do not use them themselves. Doing so is deceiving your readers.
If you choose to promote only the right products , then surely it will be a very good way to earn money from your blog.
Note: Your income is directly proportional to your targeted traffic.
There are many other ways by which you can monetize your blog, but I believe that this is one of the best ways that any common medium category blogger would like to choose. If you know any better way then tell through comments.